Sarajevo Roses
Sarajevo Roses tell the story of human survival, resilience, hope and perseverance. The memories of Balkan war that now are healed scars. This series was inspired by the memorials called Sarajevo Roses - concrete scars on the streets of Sarajevo made by mortar shell explosions during the siege.
After the war they were painted with red resin to serve as a memorials to civilians who lost life on the streets. The concrete scars are almost floral in arrangement, hence the name Sarajevo Roses.
I met Minda's residents, some of whom came to live at Minda as infants. The project was done in collaboration with Tutti Visual Arts Studio, a program that supports artists with intellectual disabilities.
Project was supported by Arts SA and exhibition was held at Flinders University Art Museum & City Gallery, Adelaide State Library in 2014.
Their Shadows in Us
'Their Shadows in Us', was a social history project that explored the culture of disability, specifically through Minda, a 110 year-old non-government disability support organisation based in South Australia. I had access to Minda's archival material and research its past that changed and evolved with our society through the last century.
This inspired me to go to the aged care organization Helping Hand and listen to the stories of the elderly residents there. I painted their hands and they told me their stories of love, war, exile, hope and heartache.
It was a great loss for me when my grandma died. She was my last grandparent and with loosing her I felt that I lost the contact with the generation whose life was very different from ours. All her stories were gone and I didn't get to preserve them.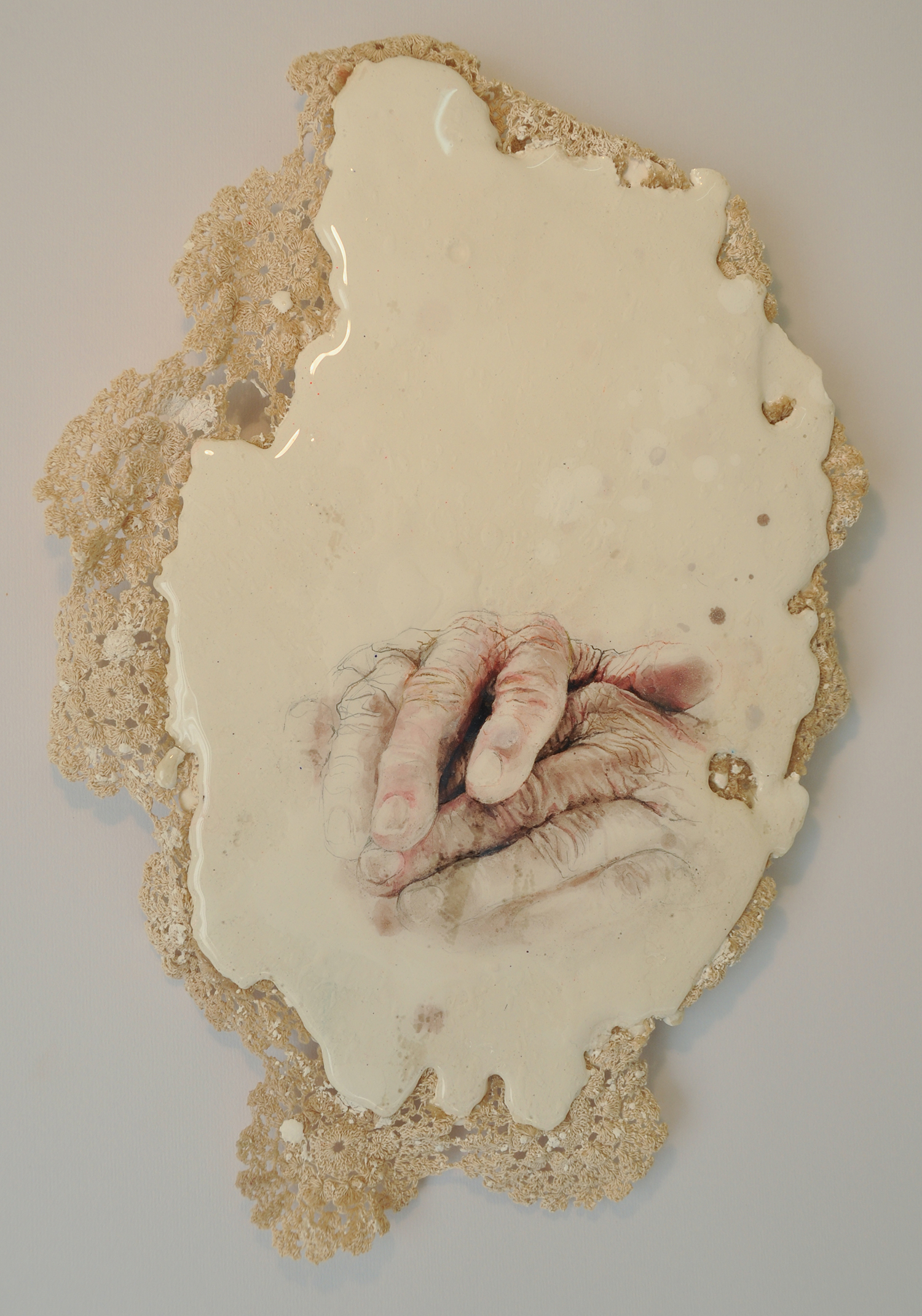 FACE IT - What do you wish you had known when you were younger?
The project started in 2015, during the 3 months art residency Rimbun Dahan in Georgetown, Malaysia. Project participants were from a wide range of social groups. I would approach them and ask - 'What do you wish you had known when you were younger?'